New! Torus Power AVR ELITE: Featuring Torus Power Connect
Description
All Torus Power AVR ELITE series models are a full-feature state-of-the-art power transformer, isolating and protecting your system. Like all Torus Power products, the AVR ELITE series provides true isolation (using massive toroidal transformers) and protects all connected equipment from the risk of severe power line surges using series-mode surge suppression.
In addition, Torus AVR ELITE provides stable voltage to keep equipment running in the optimal range of 116VAC to 124VAC (120V +/- 4V) for any input voltage from 90V to 130VAC. (International units operate within nominal input voltage such as 220V, 230V, 240V; Torus AVR ELITE keeps them operating within a range of +/- 8 V.)
Torus Power AVR technology uses a micro-processor to monitor and control the voltage, seamlessly switching the multi-tapped toroidal transformer to ensure the voltage powering your connected equipment remains in the optimal range. In the event of a high or low incoming mains voltage fault condition the unit automatically disconnects power to the connected equipment, adding another level of protection. When the input voltage restores to the proper range, the AVR ELITE will automatically restart normal operation to restore power to your connected equipment.
The Torus Power AVR ELITE includes an attractive front panel LCD display to provide information regarding input and output voltages, output current, power consumption, total harmonic distortion, time and date, as well as displaying fault conditions.
Voltage sags, brownouts and surges can stress components and shorten equipment life. Torus Power AVR deals with these problems effectively, providing stable voltages for your valuable equipment.
AVR ELITE Operation Modes
Simplest: Stand-alone. Plug and play. No internet or internet connectivity required.

Local Network: Web browser. Set up, monitor and control on mobile devices, tablets, or computers on local network using AVR's built-in web browser interface. Hard-wired network connection required.

Cloud Connection: Torus Power Connect. Built-in WiFi allows connection to Torus Power Connect cloud-based website for remote power management.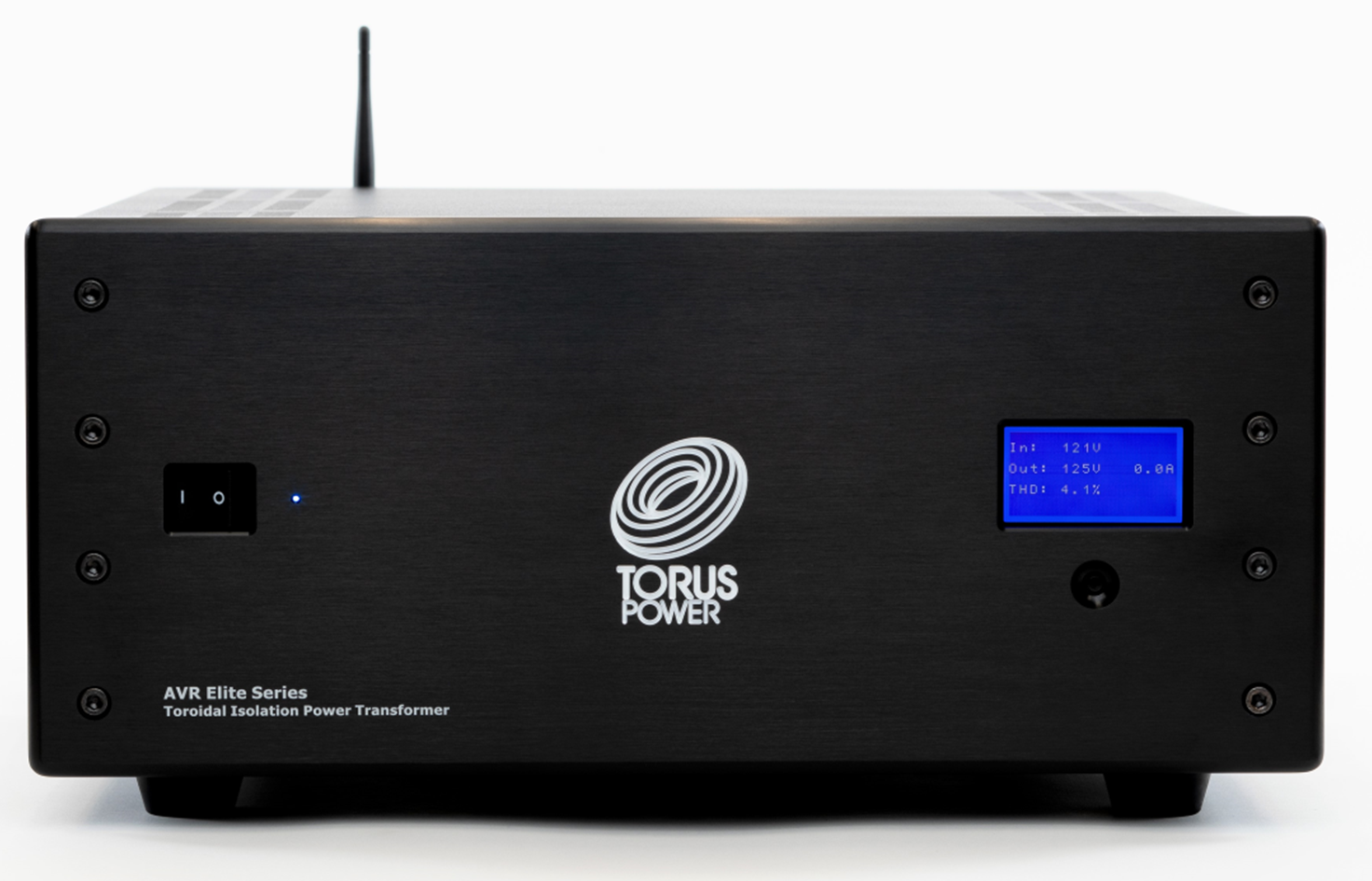 MODEL
AVR-2 ELITE 8 UK
AVR-2 ELITE 16 UK
AVR-2 ELITE 30 UK

FACEPLATE

19″ RACK MOUNT (RK), 17″ SILVER (CS), 17″ BLACK (CB)

CHASSIS
4U
5U
INPUT
170 – 270 VAC
OUTPUT
230 V
INPUT FUSE **
8A (C)
16A (C)
2 X 30 A (F)
OUTPUT CURRENT
8
16
30
POWER VA
1920
3840
7200
FREQUENCY
50 Hz
NO. OUTLETS
5
7
7
OUTPUT STYLE
UK BS1363
SURGE SUPPRESSION
SMSS
WEIGHT LB
90.2
129.8
167.2
WEIGHT KG
41
59
76
SIZE CM W X D X H
43.2 X 48.3 X 20.3
43.2 X 65 X 24.9
SIZE IN W X D X H
17 X 19 X 8
17 X 26.3 X 9.8
** (C) = Circuit Breaker (F) = Fuse
Full Features
Toroidal Isolation provides ultimate clean power performance

Voltage regulated to 120V (+/- 4V). For 220V-240V input models the regulation is +/- 8V.

Remote power management using Torus Power Connect

All features of the AVR Series

Powerful 32-bit processor

Internal Flash Memory for 10,000 events to record data when offline to Torus Power Connect

New separate high reliability power supply module to further isolate the low voltage and high voltage paths

Enhanced communication module including WiFi connectivity (used for Torus Power Connect operation and transparent update of firmware)

Optical isolation between high voltage and low voltage to increase safety and compliance to new standards

New circuit boards designed for high resolution audio performance

USB port for 3rd party connectivity, LED lighting, and charging

Automatic shutdown of outlet power on low and high input fault conditions

Series mode surge suppression protects against lighting, surges, spikes etc.

Connect to local network using Web page browser

Password control

Email notification of fault conditions

No programming or internet connection needed

Larger LCD display provides power data and fault condition details (configurable to turn off or dim on timed basis)
AVR-2 ELITE added/enhanced Features
Individually addressable outlet zones for control and monitoring

Power-up sequencing with selectable delay time between zones

Scheduling features allows automatic control (on/off) of any outlet zone. Schedule remains active when internet connection is lost, if system power maintained

Schedule up to 6 events per day per zone

Automatic reboot feature allows remote restart of routers and modems if internet connection lost
More Torus Power UK Products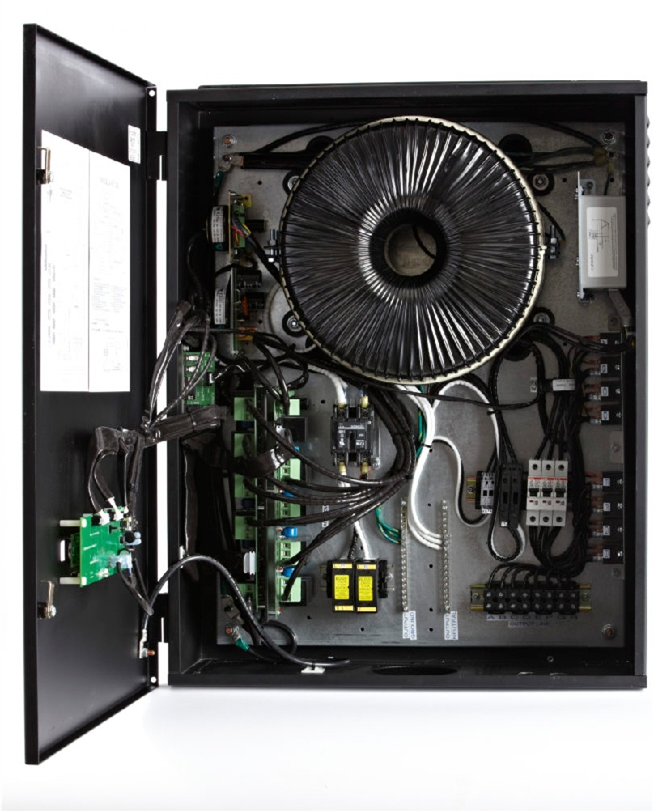 Wallmount
Torus Power (WM) Models provide great flexibility for custom installations, and new construction. Dedicated lines can be run to install the power outlets where needed. Select the appropriate power level – ratings of 45A, 60A and 100A are available (90 Amp for AVR / AVR2 models).