The Torus Power AVR2 ELITE 20 Isolation Transformer is a powerful friend to discerning audiophiles, consumer and pro audio specialists alike.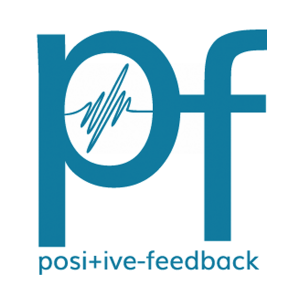 Reprinted from Posi+ive Feedback 01-01-2021 | By Juan C. Ayllon | Issue 113
It serves as both a guardian and cleanser to high performance audio visual systems. Modern minimalist in design, it only flexes its muscle when needed, employing an impressive array of 21st Century features, a massive toroidal transformer, and discreet electronics to fulfill its mission. Sidled up alongside your components rack, you'd be surprised what it does to enhance and protect your AV investments.
So good are Torus isolation transformers that Dennis Erskine, Chairman of CEDIA (the renowned global trade association for design, manufacturing, and home technology integration) and CEO of Erskine Group, installed a custom Torus Power All-in-One (AIO) Series 11.8K isolation transformer in the Reference Home Theater at CEDIA headquarters in Fisher, Indiana.
"There is no equivalent to what the Torus Power isolation transformers can accomplish in any size installation," he says. "Providing a steady stream of ample, clean power allows the system to perform at its very best and prevents it from being compromised."
On Torus Power
Isolation Transformers trump conventional surge protectors and Power Transformers by decoupling and isolating your sensitive electronics from their power source, eliminating transients and improving audio quality while protecting them from surges, spikes, and brownouts, allowing them to perform well under adverse conditions.
Toronto, Ontario Canada's Torus Power was founded by Howard Gladstone, a musician and audiophile who'd been designing toroidal technologies for the audio industry for over 20 years under the auspices of Plitron Manufacturing, a company specializing in power supply products like toroidal medical isolation transformers and audio output toroidal transformers. Operating under the umbrella company of Plitron, Torus Power designed and produced its first isolation transformer, the RM 20, in 2004.
"We got many accolades (from) reviewers, knowledgeable audiophiles who started using the unit and testing the unit and the feedback was tremendous," says Kevin Main, Torus Power's Vice President of Sales and Marketing. "And that was the starting point of the company. From there, we decided that we needed to provide different sized solutions for different sized systems."
Currently, he says, Torus Power is conducting business in over 40 countries, serving and protecting systems ranging from smaller two channel to multi-million dollar home theaters.
Torus Power split off from Plitron in 2016 but maintains a deep relationship with them, Main says. (Zoominfo.com lists their headquarters in Poway, California, but Main laughs, saying that they merely have a partner facility in California). In fact, Torus employs Plitron's patented technologies and medical-grade Toroidal Isolation transformers in their products.
Stepping into the 21st Century with the AVR2 ELITE
The new Torus AVR2 ELITE20 not only protects and enhances, but it does so with 21st Century aplomb. It features their new TorusConnect Cloud-based monitoring and control. Introduced in 2020, it combines isolation-transformer-enhanced power management with remote capabilities, serving as a slick power control system for high-performance AV equipment. It features new PCB designs, a powerful 32-bit processor, a separate power supply board for a higher-quality audio path, a larger LCD display, and tighter voltage regulation. Its Advanced Automatic Voltage Regulation provides protection against voltage fluctuations, accepting 85 volts to 135 volts and automatically shutting down when the voltage exceeds this threshold; it automatically restarts when the voltage returns to its normal threshold. Series Mode Surge Suppression protects your expensive equipment from power line damage.
Summed up, the AVR ELITE packs the following features and benefits:
Toroidal Isolation for ultimate clean performance
Automatic voltage regulation with 4V increments for stable voltage output
Series mode surge suppression for protection against lightning, surges, spikes, and more
Connects to local network using Web page browser for remote accessibility, monitoring, and control
Addressable outlet zones for control and monitoring
Scheduling and sequencing of outlet zones
Email notification of fault conditions
No programming or internet connection needed if not using Tours Power Connect service
Powerful 32-bit processor
Large graphic display of key power parameters for better usability
Internal Flash memory for 10,000 events to record information when the Cloud is unavailable
Internal high reliability power supply module
Enhanced communication module that includes WIFI connectivity
USB 2.0 port for third party connectivity, LED lighting and charging
Optical isolation between high voltage and low voltage for increased safety and compliance with new standards
Arrival and Setup
The boxed Torus arrives strapped to a pallet weighing over 300 lbs. and even after it's untethered, at roughly 8″H x 16 ¾"W x 18 ⅝"D, the ELITE20 weighs 99 lbs., making it wise to employ the assistance of another person to hoist it out of its box and ease it down onto a soft—preferably carpeted surface.
It comes with a 20 amp power cord; as it turns out, a 20 amp circuit is ideal for optimum performance, but as with most homes, my listening room uses 15A (which they say is fine), so I had them ship out an eight foot Tripp Lite 15 amp AC Plug to PC Style Receptacle (for the purposes of this review, Straight Wire Inc. shipped me their Pro Thunder Reference Power Cable for high level power amps and select components with IEC female receptacles).
The front panel has a power switch at the far left, an LCD screen at right, and a push button to click through various information screens.
On the rear panel, depending on the power rating, the AVR ELTE comes in one of two configurations:
Four zones + R: A, B, C, D, and R
Seven zones + R: A, B, C, D, E, F, G, and R
Zones A through G can be individually programmed and controlled, with each zone able to be scheduled to turn on or off at any time or day of the week. Every zone can also be manually turned ON or OFF via the local web browser or Torus Power Connect account. And Zone R can be programmed as a controlled outlet, or as an automatically rebooted router outlet.
The rear panel features an Ethernet connection, USB 2.0 port, 12VDC Trigger ON/OFF, a 12VDC Fault Output and an antenna to provide WIFI functionality for the Torus Power Connect service.
After it's plugged in, you access the embedded AVR ELITE local area network web browser in one of two ways:
Plug an Ethernet cable (i.e., CAT5, 6 or 7) into the AVR ELITE Ethernet port with the other end plugged into your router and open a web browser on a computer connected to the same network. You enter AVR (or the IP address displayed on the ELITE's LCD display) into the browser's window, press "enter," and the software opens.
Use a three-way DHCP Router, connect both your computer and AVR ELITE to the same DHCP router, open a browser window on the computer, and type AVR (or the IP address appearing on the LCD) into the browser window. Press "enter," and the software opens.
Once there, you enter in their default password (the Username is factory set and cannot be changed); you can change the password and, if you forget it, can reset it to the default pass by pressing and holding the button on the front panel for a minimum of 10 seconds.
Note: to use Torus Power Connect, you need to register directly online or via your dealer or installer.
Torus Power Connect Interface
From your online portal, you are given nine menu screens from which to browse:
System Status: this reflects the status of the overall system, indicating Voltage In, Voltage Out, Current Out, Power Consumption, and Active Zones.
Switch Main Power: This allows ON/OFF control of the AVR ELITE.
Zone Power Control: The current ON/OFF state of each zone appears here and can be individually turned on or off.
Email Fault Alert Notification: If for some reason the AVR experiences issues, it shuts down and emails you a notification if this section is completed.
Date and Time Setup: If the AVR is connected to the Web, the date, time, and day is automatically set, but if it has no access, time and day can be set manually so it can follow scheduled programming even if the Internet is unavailable later on.
System Setup: Delay between zones for sequential powering up and off can be set for 1 to 999 seconds; an optional schedule can be selected to follow defined schedules to turn power on or off); Front Panel Display can be set to always on, dim after a delay time, or turned off after a delay time; Zone R (an individual zone at the rear panel) can be selected for an additional output zone or for automatic router reboot.
Schedule Management: this allows you to have automatic ON/OFF control any outlet zone according to your schedule.
Network Configuration: This displays information relating to the AVR's unique MAC address, which appears on the front panel LCD. It can be programmed via the Web to automatically get an IP address from the network switch or router.
Change Password: If you desire to change your password, this is the screen to use.
It's especially impressive that, with several clicks, you can view live data on input voltage, output voltage, output current (amps), output power (watts) and output THD (percentage). Moreover, you can individually control or monitor the power of each outlet zone, as well as view historic charts and data on input and output voltages, output current, power and THD. It's pretty amazing!
Additionally, monthly reports summarizing such activity are emailed directly to you for review.
That's very impressive, however, now it's time to see how the Torus Power AVR2 ELITE20 delivers the audio experience.
Early on, I noticed that plugging my Odyssey Khartago Stereo amplifier into the AVR2 lowered the noise floor noticeably, however, with the higher end Pass Labs 250.8 amp, I did not notice a drop in noise, but there was a notable qualitative change in the presentation.
Listening Session
For example, with the Pass Labs 250.8 plugged directly into the wall, the snare rim strikes, ride cymbals, and double bass are very crisp—almost hyper detailed—while Metheny's electric guitar and Mehldau's keys are focused and articulated well, but slightly hard sounding when compared to the ELITE20's delivery, where the difference is subtle, but nevertheless noticeable (Pat Metheny/Brad Mehndelhau "A Night Away" Metheny Mehldau Quartet. Qobuz FLAC 44.1kHz 16-Bit). The presentation is still crisp, but a little smoother, less strident sounding—particularly in the drum kit, which is articulated in real space. The snare rim strikes and high hat aren't as sharp sounding, but more natural in timbre. Overall, it's a touch more pleasing, organic sounding.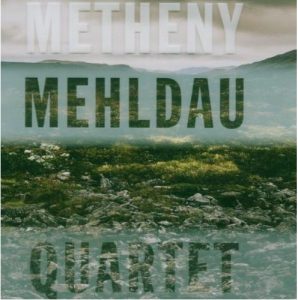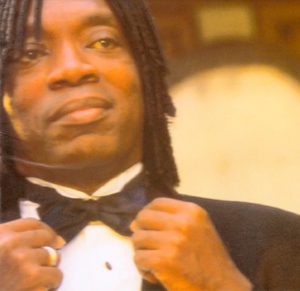 There's a definitely harder, more delineated edge to ride cymbal strikes and Nascimento's luscious, deep vocals and an ever so slightly more harsh presentation overall with the amp plugged directly into the wall receptacle (Milton Nascimento "Aqueles Olhos Verdes" Crooner (com bonus). Qobuz FLAC 44.1kHz, 16-Bit). In contrast, connected to the ELITE20, the edge departs, and what's left has a more natural organic presentation; the ride cymbal remains crisp, but less strident, while Nascimentos tender yet deep vocals shimmer in real space.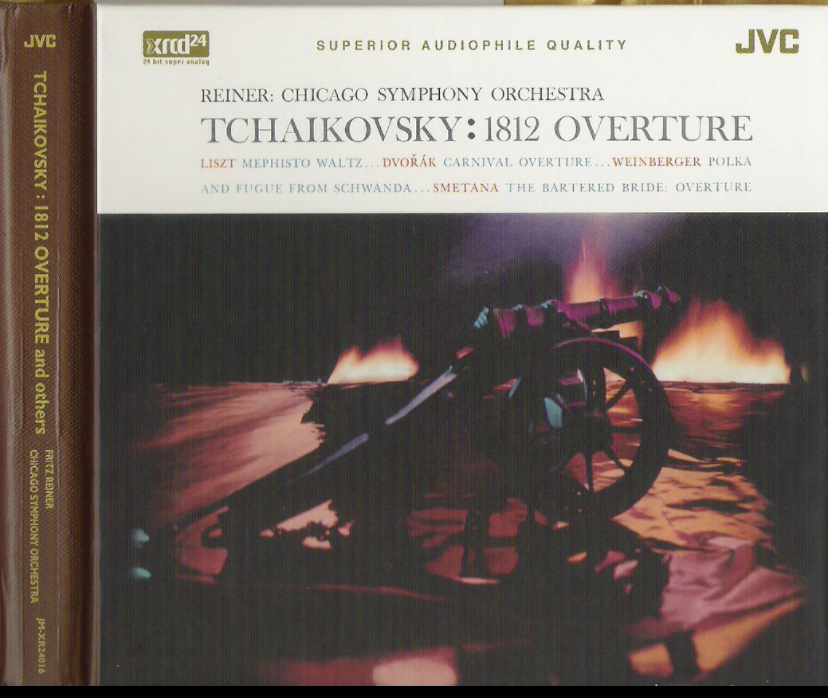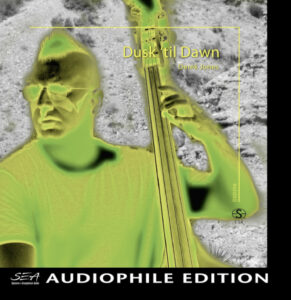 With the Pass plugged into the wall, the strings, horns, trumpets, percussion, triangle—the whole orchestra—deliver a delightful, vivid rendering of Sergey Rachmoninov's "Tchaikovsky—1812 Overture, Op 49." (Tchaikovsky: 1812 Overture FLAC 44.1kHz 16-Bit). Yet, with the ELITE20, the strings and the orchestra as a whole are delivered into the listening space with more finesse, articulated with just an extra touch of organic sense.
Sans the Torus, there's a very compelling and detailed delivery of Derek Jones' vocals, but with a slightly harder bite (Derek Jones "Kiss" Dusk 'till Dawn. Qobuz FLAC 192kHz 24-Bit). The brush strikes to snare sound slightly harder, and even though it all sounds very good, there's just a bit more sense of digital recording to this version whereas with the Torus Power, it's more of a performance; Jones' voice blooms even more luscious in its breathiness and effects; the acoustic bass, the brush on the snare and cymbals are even more compelling, haunting and open sounding.
Taking nothing away from the performance of superb high end components like the Pass Labs X250.8 plugged directly into wall receptacles, the benefits of the Torus Power AVR2 ELITE20 Isolation Transformer are too apparent to ignore. Besides protecting them from potentially damaging AC power incidents and providing excellent remote Web monitoring and controlling options, with its extraordinary Toroidal Isolation, it delivers the ultimate in clean and instantaneous current, allowing them to achieve their full potential. And, for that, I give it a hearty recommendation.
AVR2 ELITE20 Isolation Transformer
Retail $6,999
Torus Power, Inc.