Integration professionals and end users observe significant AV system performance improvements when implementing Torus Power products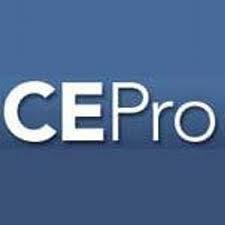 By CE Pro Editors, February 09, 2015 – TORONTO, ON, CANADA (ISE 2015 Stand #5-R128)  – Torus Power, a subsidiary of Plitron Manufacturing and maker of uncompromising, clean, Toroidal Isolation power conditioning components, will showcase its lineup for international audiences at Integrated Systems Europe 2015.
Torus Power's Toroidal Isolation Power Transformers are used in high-performance residential and commercial applications and have been found to significantly improve the quality and performance of electronic systems installations large and small. Providing a proprietary and highly compelling offering with a collective feature set available only in the Torus Power lineup, Integrators touring ISE should take time to view the Torus Power products on display in the AV EMEA stand 5-R128. Components connected to the Torus Power products are protected from damaging electrical events, and are fed a consistent supply of isolated, clean, and robust power, which enables optimal performance. Torus Power products are available with International outlets for use in Continental Europe, UK, Asia, and Australia and can be configured with North American outlets. The lineup meets both IEC and Neutrik standards, and shelf, rack and wall mount configurations are available throughout the line for added versatility and most models can be custom specified to perfectly suit nearly any application.
Torus Power products to be featured at ISE 2015 include:
The TOT Series
The Torus Power TOT Series—offered in two configurations, the TOT Mini (3 Amp and 7 Amp models available) and the TOT Max (15 Amp model available)—expands the Torus Power lineup to include value-driven models that deliver highly effective power conditioning in a compact chassis. Employing parent-company Plitron's Toroidal Isolation transformers and NBT noise filtering technology, the TOT Series restores incoming power to a clean state and protects valuable systems from surges. TOT also provides very low source impedance to connected devices, enabling high current delivery—up to the rated current limit—on an instantaneous basis; ensuring dynamic components are consistently delivered the power the need to perform at the highest possible level. TOT Mini is suitable for providing Torus isolated power to components such as projectors, flat panels, powered speakers, media or source players, processors, and network devices. TOT Max features a larger capacity toroidal transformer and can be used with most audio systems and mid-power amplifiers.
The AVR2 Series
Utilizing Plitron's Toroidal Isolation transformers to provide high instantaneous power and protect connected equipment from electrical fluctuations and surges, Torus Power's AVR2 power conditioning series is designed for large-scale custom installations such as studios, home theatres, critical listening environments, and other high performance applications. The AVR2 Series boasts isolation from the main electrical grid, two levels of surge suppression, and features enhanced Ethernet (IP) control and monitoring functionality in addition to automatic voltage regulation and remote reboots, automated scheduling options, and individually addressable outlet zones (up to 5 individual zones in 15 Amp and 20 Amp models, and up to 8 individual zones in 60 and 100 Amp models). Wall mounted versions allow for greater flexibility in projects with dedicated wiring.
The RM Series
The RM Series is Torus Power's original line of Toroidal Isolation Power Transformers have been delivering clean, isolated power to residential and commercial installations for years. Highly versatile, the RM Series is designed for applications ranging from simple front-end systems to complex custom installations. Available in 5 Amp to 100 Amp configurations for use around the world, models within the line can be ordered with either 220V or 240V Input and Output Voltage; with five or eight outlets; and as 3U to 4U chassis sizes to accommodate shelf, rack or wall mount applications. RM 20 has been consistently top-rated by leading audiophile magazines. Smaller RM 10 or RM 15 models are often selected for mid-size systems, while RM5 can be dedicated to front-end components, media servers, and more. Larger models—rated 60 Amp and 100 Amp—provide ample, isolated power to accommodate high-end, high performance systems.
Torus Power is a Crestron Integrated Partner and also a member of Savant's Partner in Excellence Program, which enables seamless integration across platforms. More information about Torus Power can be obtained by visiting https://www.toruspower.com, calling (800) 754-8766, writing to tech@toruspower.com, and by following @TorusPower on twitter.
Attendees of ISE 2015 are encouraged to visit Torus Power in the AV EMEA stand #5-R128 to learn more about the company's performance-enhancing product lineup.