Compact isolation transformers feature automatic voltage regulation and new lower price point, win CE Pro BEST Award and receive industry accolades.
Toronto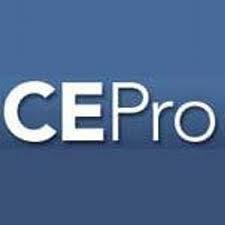 , ON, Canada — October 28, 2015 – Torus Power, maker of uncompromising, clean, isolation transformer-based power components, is proud to announce that its new TOT AVR Toroidal Isolation power transformer has received a coveted CE Pro Best Award in the Peripherals and Enhancements category. The TOT AVR builds upon Torus Power's successful, compact, and competitively priced TOT Series of Toroidal Isolation Transformer products, but adds Automatic Voltage Regulation (AVR) and a new, lower price point to its already robust feature set.
"We are honored to take home this prestigious award for the all-new TOT AVR. This compact Toroidal Isolation transformer really is a breakthrough for audio/video enthusiasts who want to improve the performance of their systems," says Kevin Main, VP Sales and marketing for Torus Power. "Now, with TOT AVR, we've able to deliver AVR (Automatic Voltage Regulation) technology at a far more affordable price. The CE Pro BEST Award is not only a proud victory for Torus Power, it is representative of the tangible benefits technology professionals and custom integrators see in this exciting new product."
 CE Pro BEST Award winners were selected from more than 180 entries, judged by a combination of editors and industry leaders, and were chosen based on innovation, functionality, competitive advantages, and benefits to the installer. CEDIA Expo 2015—The Future Home Experience—marked the TOT AVR's US debut and the product is now shipping to customers in North America (TOT AVR), Continental Europe (TOT AVR CE) and the United Kingdom (TOT AVR UK).
Award Winning TOT AVR Isolation Power Transformer Technology Explained
Power line surges, brownouts, and voltage sags can stress and shorten equipment life. Torus Power TOT AVR isolation transformers address this with Automatic Voltage Regulation (AVR) technology that provides stable voltage to keep equipment running in the optimal range of +/- 10V (international voltages) and 115VAC to 125VAC (North America). To accomplish this, TOT AVR continuously monitors incoming voltage to detect high- and low-voltage conditions, and then seamlessly and instantaneously triggers compensating circuitry to ensure the voltage powering equipment is always operating at optimal levels.
Though it comes in a compact chassis, TOT AVR boasts robust features. Plitron's NBT noise-filtering technology restores incoming power to its clean original state, delivering an unrestricted supply of high-quality audio and video regardless of power-line conditions. The TOT AVR also provides low source impedance to connected components and devices enabling high instantaneous current delivery that ensures dynamic components aren't starved for power. Audio comes alive with a lower noise floor and better dynamics, imaging, and bass. Video is notably crisper with brighter colors and darker blacks.
Adding significant integration value, TOT AVR models can be custom specified to perfectly suit nearly any application. And, because Torus Power is a Crestron Integrated Partner, a member of Savant's Partner in Excellence Program, and now also integrated with the Ihiji Invision network management platform, technology integrators and technicians have the ability to power cycle, reboot, and control settings on Torus Power products remotely, providing even greater value to every installation.
For additional information visit www.toruspower.com and follow @TorusPower on Twitter and Facebook.
About Torus Power
Toroidal Isolation transformers by Torus Power are the world's finest clean power source for audio, video, and control systems. Dramatically increasing performance levels of connected AV components from video displays to speakers, Torus Power products utilize Plitron Manufacturing's patented NBT technologies and medical-grade Toroidal Isolation transformers to eliminate virtually all power-line noise artifacts and protect equipment from potentially damaging AC power line events, while increasing system reliability and extending product life. Establishing clean, isolated, and uninterrupted incoming power from which connected components can draw upon and use, Torus Power products deliver higher levels of instantaneous current which ensures that dynamic components and high performance systems are never compromised, nor starved for power.
Built to rigorous specifications under Plitron Manufacturing's ISO 9001 quality control system in Toronto, Canada, Torus Power's Toroidal Isolation transformers—the heart of the Torus Power product line—utilize similar technologies as those found in leading AV amplifiers as well as in industrial, medical, broadcast, telecommunications, IT, power conditioning, and energy management applications. For additional information visit www.toruspower.com and follow Torus Power on Twitter and Facebook.
Torus Power Media Contact
Katye (McGregor) Bennett, KMB Communications, Inc., (425) 328-8640, katye@kmbcomm.com, @KMB_Comm, www.kmbcomm.com.
Images
Accompanying images for use in publication can be downloaded from this link.
All products, product names, trademarks and registrations mentioned herein are the property of their respective owners, all rights reserved.