Request Audio to feature AVR 16 CE and TOT AVR Toroidal Isolation transformers with Automatic Voltage Regulation technology at trade show presented by the High End Society

Toronto, Ontario, Canada—May 9, 2017– Torus Power, maker of uncompromising, clean, isolation transformer-based power components, will showcase its AVR 16 CE and TOT AVR Toroidal Isolation transformers in the ReQuest Audio demo, Atrium 4.2, room F228, at the Munich High End Show. The event will take place at the MOC in Munich, Germany, from May 18 – 21, 2017, and will represent the utmost in luxury audio and video quality, setting the tone in Europe for the year's best in pro audio and custom electronics technology trends.
ReQuest Audio of Switzerland will highlight the Torus Power AVR 16 CE and the award-winning TOT AVR in its demo room. These Toroidal Isolation power transformers will bring out the highest sound quality possible from ReQuest's line of high end, luxury audio products by delivering clean power with none of the noise, power surges, or spikes so often associated with trade show power. Torus Power Toroidal Isolation transformers lower the noise floor, allowing the true audio image to shine through with greater dynamics and cleaner, enhanced bass in any system.
Why Automatic Voltage Regulation Is Important
Like all Torus Power products, the AVR series provides true isolation and protects all connected equipment from the risk of power line surges using multiple input taps and the isolation transformer to output a consistent 230V. Torus Power transformers with AVR technology, additionally, regulating the input voltage over a wide range of adverse line conditions ranging from 170 – 270V to output 230V +/- 10V, making the AVR series perfect for applications where high-end AV equipment is connected to a variable grid, or in situation where power conditions may be unstable or power coming into the system may be dirty.
Power Protection for Most Audiophile and Private Cinema Applications
The Torus Power AVR 16 CE delivers power to nine power outlets to accommodate high performance systems. The unit is IP addressable with a built-in web browser interface, permitting remote monitoring and control through a number of popular systems.
The award-winning TOT AVR combines the small footprint and lower price point of the popular TOT Max and TOT Mini, with the added benefit of automatic voltage regulation to provide superior protection against power surges, spikes, and brown-outs.
Both of these units are well-suited to showcase the capabilities of high-end audio components in an audiophile's listening room, a home theater, or in a trade show demo.
"We are pleased to partner with ReQuest Audio to help showcase their high-quality audio solutions at the Munich High End Show," says Torus Power President and CEO Kevin Main. "Whether in use in home theaters, listening rooms, on yachts, or in other luxury applications, our line of Toroidal Isolation power transformers brings out the best in high-end entertainment systems."
To learn more about the performance enhancements and system protection provided by Torus Power, visit www.toruspower.com and follow @TorusPower on Twitter and Facebook.
For media tours, interviews, or editorial review samples, contact of , Inc., by emailing katye@kmbcomm.com, calling +1 (425) 328-8640, or by direct message to @KMB_Comm.
About Torus Power
Toroidal Isolation transformers by Torus Power are the world's finest clean power source for audio, video, and control systems. Dramatically increasing performance levels of connected AV components from video displays to amplifiers and powered speakers, Torus Power products utilize Plitron Manufacturing's patented NBT technologies and medical-grade Toroidal Isolation transformers to eliminate virtually all power-line noise artifacts and protect equipment from potentially damaging AC power line events, while increasing system reliability and extending product life.  Torus Power products deliver higher levels of instantaneous current which ensures that dynamic components and high performance systems are never compromised, nor starved for power.
Built to rigorous specifications under Plitron Manufacturing's ISO 9001 quality control system in Toronto, Canada, Torus Power's Toroidal Isolation transformers—the heart of the Torus Power product line—utilize similar technologies as those found in leading AV amplifiers as well as in industrial, medical, broadcast, telecommunications, IT, power conditioning, and energy management applications. For additional information visit www.toruspower.com and follow Torus Power on Twitter and Facebook.
Media Contact
Katye (McGregor) Bennett
KMB Communications, Inc.
(425) 328-8640
katye@kmbcomm.com
@KMB_Comm
www.kmbcomm.com
Article Headline:

Torus Power to Showcase AVR Technology with Request Audio at Munich High End

Article Description:

Torus Power, maker of uncompromising, clean, isolation transformer-based power components, will showcase its AVR16 CE and TOT AVR toroidal isolation transformers in the ReQuest Audio demo, Atrium 4.2, room F228, at the Munich High End Show.

Published Date: May 2, 2017

Modified Date: May 2, 2017

Image Source: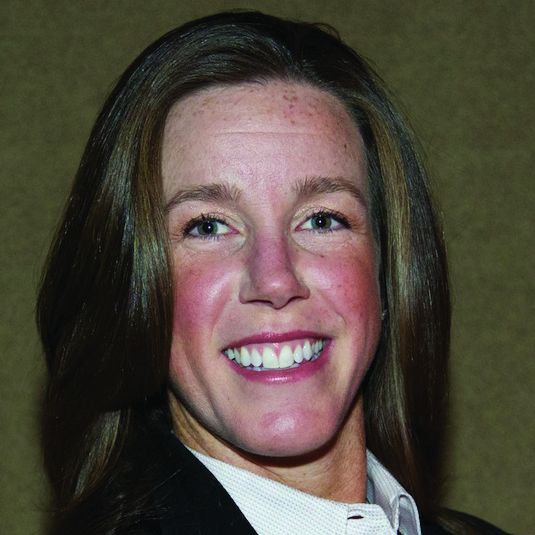 Image URL: https://www.toruspower.com/wp-content/uploads/2017/05/Katye_McGregor_Bennett-1.jpg
Image Width: 535
Image Height: 535
Logo URL: https://www.toruspower.com/wp-content/uploads/2017/05/KMB_Color-logo_180x150_FB.png
Logo Width: 189
Logo Height: 150