Influenced by 1960s folk music, Howard Gladstone, CEO of Torus Power, combines his passions, including commercial releases of his own music.
It's great when someone can combine their work and their hobbies. Howard Gladstone, founder and CEO of Torus Power, is just one of those lucky people.
Gladstone, a lifelong musician who also developed a line of toroidal-based power conditioning products for professional and consumer AV and network applications, recently fulfilled another side of his life when he went into the studio to record an album.
Gladstone worked with MDI Productions in Toronto and Grammy-award winning engineer to Peter J. Moore to produce the album Sand Through the Hourglass.
Talking about the new record and how his business and passion for music complement one another, Gladstone says the album represents a big part of his life.
How long have you been playing music, and what instruments do you play?
I play guitar. I started when I was about 14, and I was influenced by the folk and blues revival in the 1960s.
I almost exclusively play acoustic guitar, and my two favorite instruments are a full-bodied Grit Laskin guitar (1970s guitar made in Canada), and a beautiful Martin 0M-21 Special that I recently purchased.
Who were your Influences growing up and how have they impacted your songwriting?
I was influenced initially by folk and blues musicians such as Leadbelly, Woody Guthrie and Pete Seeger, and early rock-and-rollers like the Everly Brothers and Buddy Holly.
The biggest influences on my own songwriting are the many great songwriters from the 1960s and 1970s such as Paul Simon, Bob Dylan, the Beatles, Bruce Springsteen, and the incredible Canadians Leonard Cohen, Joni Mitchell, Gordon Lightfoot and Neil Young.
Other influences include Randy Newman, Lucinda Williams, Richard Thompson and James McMurtry. I learned something from each one of them and then found my own voice and style to say it in a unique way. Hopefully, now my songwriting sounds like me.
Can you briefly explain how your music endeavors and your company Torus Power meet in the audio universe?
In both my music and with my company Torus Power it's really all about hearing the music as it was intended and offering the best possible listening or viewing experience.
To do that you have to have a solid power foundation, whether you are recording or listening to music.
More and more, our Toroidal Isolation transformers are going into recording studios like Mayfield Mastering and others to lower the noise floor, and to provide clean, high-res power for clean, high-res recordings.
My new record Hourglass was recorded and is available in high-resolution audio. When listeners hear it through a system with Torus high-res power they will experience at its best. Torus Power is a sponsor of my new record label: Sonic Peach Music, which will specialize in unique music recorded in high-resolution audio. It's a natural partnership with an emphasis on quality in everything.
What was involved with the process of recording your new record? Did you go in the songs already written or did you write in the studio?
Making the record was a dream come true. The record is a partial account of my healing journey from a sudden spinal cord injury in 2014, and that is reflected in some of the songs.
At that time I was doubtful I would ever play guitar again. About two years after the injury, my rehabilitation was proceeding well and it seemed it would be possible to record. I had some songs ready before the injury.
But during this healing process, I wrote new songs and reworked several older songs. We went into the songs ready to record. Only one song, The Road is Me, that was written while the recording was underway.
What studio did you record at, and why was this particular studio conducive for the recording of your album?
We recorded at MDI Productions in Toronto, the studio of Grammy-award winning engineer Peter J. Moore who could record, mix and master at a 24-bit/192kHz resolution.
Peter recorded the famous Trinity Sessions by the Cowboy Junkies and had extensive knowledge of what it would take to make an audiophile-quality recording.
You are offering high-resolution audio versions of your album, why offer high-resolution audio in a world dominated by streaming services?
Great question! No doubt streaming is convenient and likely here to stay as perhaps the de facto music delivery system for a long time.
But there are still discerning listeners who want to own and listen to higher quality recordings. It may be a small niche market in the grand scheme of things, but it matters to me that my music be made available at its highest possible quality level.
I am also in good company—Neil Young is an advocate of high-resolution audio. That is also not saying that standard resolution versions won't be made available.
What gear did you use in the studio in terms of guitars, amps, microphones?
Peter Moore had to upgrade his server to handle the level of data collected recording at 24-bit/192kHz. The band [bass, guitar and drums on several tracks] were positioned in the larger studio room in front of the omni-directional Calrec microphone Peter had originally used on the Cowboy Junkies' Trinity Sessions.
There were a few additional microphones for the drums, but much of the sound captured on the Calrec was used as recorded. I played guitar and sang into a single microphone [a Peter J Moore modified Kel Audio] that captured the guitar and vocals.
So it was very much a live album with just enough separation to allow the vocals to come up from the mix. There is an interesting use of electric sitar on a couple of tracks. Mostly it is acoustic instruments played live.
If you could assemble your dream band, whom would you choose to play drums, guitars, bass, keyboards, horns and other instruments?
I am thrilled with my current group of player who are all from the Toronto area. Tony Quarrington on guitar, Laura Fernandez on backup vocal and occasionally George Koller on bass.
For a dream band there are so many possible choices. I've always been a guitar guy. Some of my favorite guitar players include Richard Thompson, Robbie Robertson, Pat Metheny and Mark Knopfler.
On bass it would have to be Ray Brown, Charles Mingus or Paul McCartney. On drums it would be Levon Helm, Brian Blade, Ringo Starr or Jack DeJohnette, and on keyboard it would be Garth Hudson.
I love the new Lucinda Williams record with the Charles Lloyd quartet. That kind of eclectic band works for me as long as it serves or reinvents the music.
Learn more about CEO of Torus Power Howard Gladstone and his new record here
About the Author ROBERT ARCHER, Senior Editor
Article Headline:

Howard Gladstone, CEO of Torus Power, Wrote a Folk Album: Industry's Got Talent
Article Description:

Influenced by 1960s folk music, Howard Gladstone, CEO of Torus Power, combines his passions, including commercial releases of his own music.
Published Date: Nov 2, 2018
Modified Date: May 16, 2019
Image Source: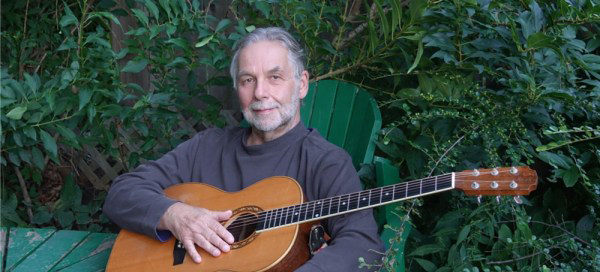 Image URL: https://www.toruspower.com/wp-content/uploads/2019/05/Howard-Gladstone_Torus-Power.jpg
Publisher Name: Commercial Integrator