When John Mayfield, owner and founder of Nashville-based Mayfield Mastering, became one of the first studio engineers in the world to install the MB3-XBD-A 3-way active main monitor system from PMC, he knew he had to protect his investment.
On the recommendation of PMC USA's President of Sales and Marketing Maurice Patist, Mayfield turned to to deliver the pristine sound quality these best-in-class speakers are capable of, as well as protect the system from the effects of harmful power events, including power spikes, surges, and lightning.
"The PMC MB3 system retails for about $80,000 and is designed to deliver clear and transparent sound, so you want to make sure that every component involved in the system is perfect," says Mayfield.
"Just as you wouldn't buy a house without homeowners' insurance, you can't put this system in without some kind of protection—and it's got to be the best protection you can buy."
Patist connected Mayfield with legendary technical engineer Arthur Kelm—CEO of Ground One AV consulting group and VP of Engineering for Capitol Studios—who spent some time listening to the finely tuned room before helping Mayfield select the right Torus Power unit for the application.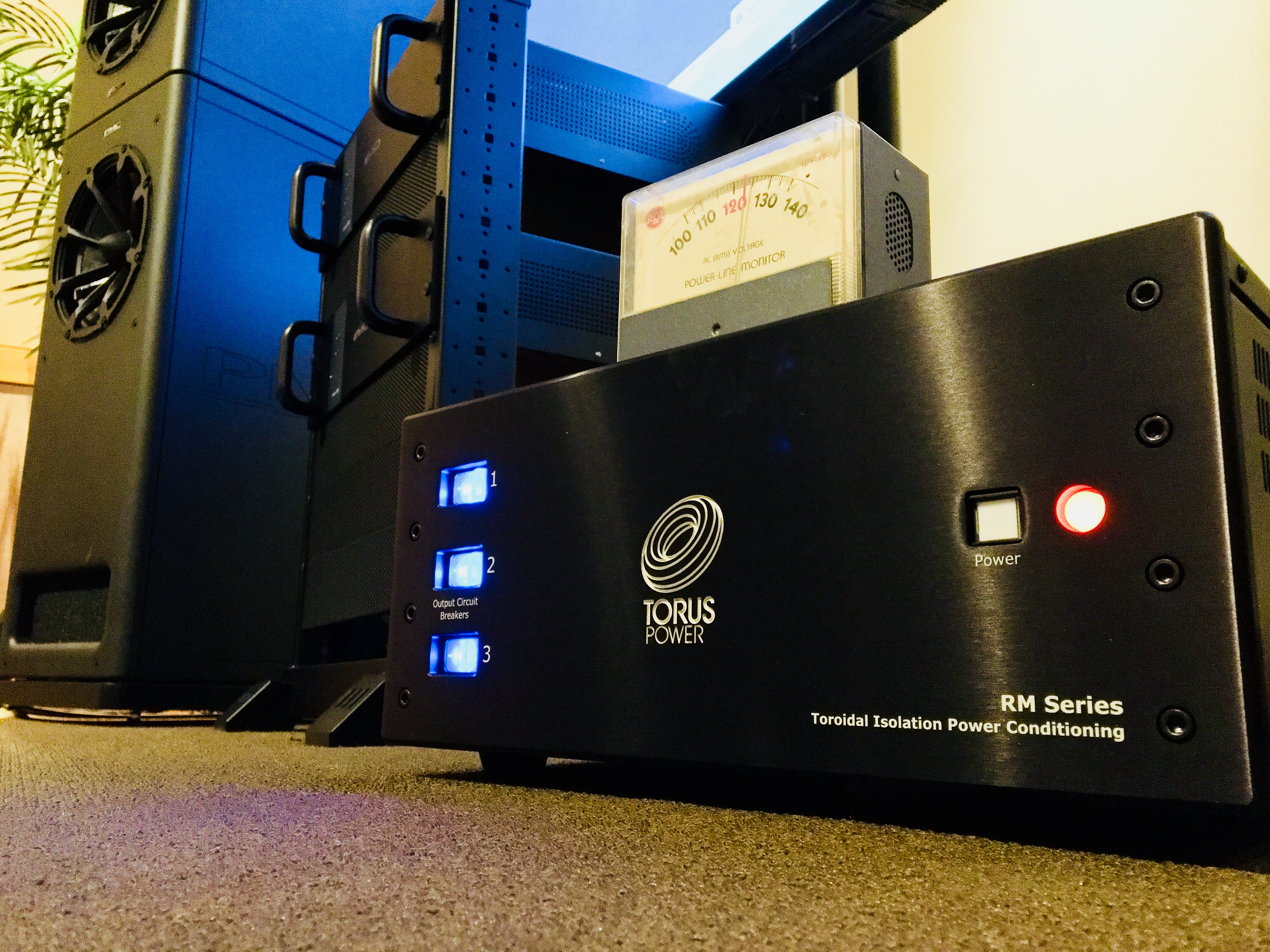 Kelm suggested the Torus Power RM 45 BAL to power and protect the integrated Class-D amplifiers that are part of the MB3 active system. Working closely with the studio's electrician, Kelm recommended running a fresh 240-volt feed off the breaker box, through the RM 45 BAL, and feeding that directly into the amplifiers for clean, uninterrupted power.
Mayfield, a first-time Torus Power user, says he's been impressed with the consistent performance the RM 45 delivers. I put an analog voltmeter on the unit, and it has been sitting at 125 volts. It hasn't moved one iota since the day we put it in."
Just In Case Lightning Strikes Twice
The RM 45 features Torus Power's proprietary Narrow Bandwidth Technology (NBT) for noise filtering, high instantaneous current capability, and Toroidal Isolation to deliver pure, isolated power regardless of line conditions. It also provides superior protection against power surges and lightning. This last feature was critical in Mayfield's selection of a Torus Power unit as the building that houses the studio experienced a devastating lightning strike 10 years ago. The resulting power surge destroyed two amplifiers and several other electronic components. "I don't ever want to be involved in that kind of experience again," Mayfield says.
Although the studio's equipment is protected, monetarily, by an insurance policy, building the custom PMC units for replacement and having them shipped from England could take months, potentially sending Mayfield's business to its knees. With a constant flow of big-name recording artists relying on the technology and talent within the Mayfield Mastering studio, the facility simply could not be out of service for any period of time.
"If lightning were to strike and take the system out, again, it would be devastating," says Mayfield. "The Torus Power unit ensures that's never going to happen to me again. I can sleep at night now."
Clean, Consistent Mastering Every Time
While the initial impetus for the upgrade revolved around protecting Mayfield's significant investment in the PMC system, he also sought to preserve the integrity of the masters created in his highly respected studio.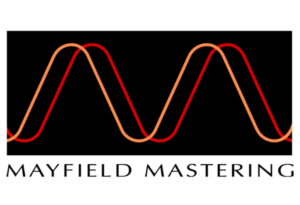 Mayfield Mastering works with hundreds of hours of recordings on a given day. Any system inconsistencies could affect the final product, coloring the master mix in a way that diminishes the original recording. "The Torus Power RM 45 BAL unit ensures that the PMC amplifiers are fed with the purest power money can buy. Thus ensuring their optimum performance day after day. That's the consistency I need," says Mayfield. "I built the room in 2003, and it has never sounded better. I don't know of any system that's better at this point."
With a room that already sounded "incredible," as Mayfield described it, he wasn't sure that any improvement was possible, let alone expecting to hear a tangible improvement in the sound quality. When the Torus Power RM 45 BAL was installed, Mayfield was surprised and pleased to hear the difference, particularly a tighter bottom end. "When you get to this level, you can only make improvements in small and expensive steps," he says. "I've finally got the perfect studio."
The Right Components Make Work More Fun
John Mayfield has been in the audio industry since 1974 as a recording and mix engineer. He started Mayfield Mastering in 1996, thinking that focusing on the mastering end of the business would allow him to work fewer hours.
While that hasn't been the case, he's not complaining about the long days. In fact, he seems to be having more fun than ever with his state-of-the-art monitoring system protected and perfected by Torus Power.
The industry veteran has almost childlike joy in his voice when he concludes:
"I've got the best system that technology and the industry can provide—and it's just so much fun to work!"
To learn more about Torus Power visit www.toruspower.com and follow @TorusPower on Twitter and Facebook.
Read more about Mayfield Mastering, John Mayfield, and the AV systems behind the scenes at this world-famous mastering studio in Nashville, TN: https://www.mixonline.com/the-wire/mayfield-mastering-blazes-trail-pmc-s-new-mb3-monitors-430509