MSB Technology installs a wall-mounted isolation transformer in its stylish new demo facility in Antwerp, Belgium, enhancing the performance of the high-end reference audio products
Toronto, Ontario, Canada—May 4, 2017– Torus Power, maker of uncompromising, clean, isolation transformer-based power components, has been chosen to deliver clean and stable power to the new demo facility for MSB Technology, a Santa Cruz, California based manufacturer of high-end reference audio products.
The new MSB Technology demo facility is housed in an elegant classical home in Antwerp, Belgium, and was created to help showcase MSB Technology's high-end audio components to the European market. A Torus Power wall mount isolation transformer, the WM 30 AVR TVSS, was hand-selected, specified, and installed by Frank Vermeylen, European Sales Manager for MSB Technology.
The WM 30 AVR TVSS, a custom-designed unit that operates between 170-270V input and provides stable output at 230V +/-10V to deliver clean power automatic voltage regulation. Torus Power combines Transient Voltage Surge Suppression and Series Mode Surge Suppression technology to manage power surges up to 80,000 amps in as little as 5 nanoseconds and offers additional noise filtration of EMI and RFI to deliver the quietest noise floor possible. In addition to providing the lowest possible noise floor and protecting the equipment, the Torus Power Isolation transformer delivers instantaneous current capability to allow the system to perform to its maximum potential.
Experience with Torus Power Performance Enhancements
No stranger to the enhanced performance Torus Power Toroidal Isolation transformers add to any system, Vermeylen was, previously, the owner of a Torus Power AVR 16 for his own audio video systems. "All my expectations regarding the performance of the Torus Power Wall Mount unit have been more than met," says Vermeylen. "Just like my previous AVR 16, the sense of space and the absolute quietness of the systems connected to the Torus Power unit is very impressive."
By using the Torus Power WM 30 AVR TVSS wall mount power transformer for the MSB Technology campus, MSB gains optimum power, performance, and peace of mind from knowing their systems are protected from power surges, spikes, and brown-outs around the clock.
To learn more about the performance enhancements and system protection provided by Torus Power, visit www.toruspower.com and follow @TorusPower on Twitter and Facebook.
For media tours, interviews, or editorial review samples, contact of , by emailing katye@kmbcomm.com, calling +1 (425) 328-8640, or by direct message to @KMB_Comm.
About MSB Technology
MSB Technology, based in Santa Cruz, California, is an employee-owned company by the people who work, design, manufacture, and sell high end reference audio components, including DACs, amplifiers and accessories. Built from the ground up by a close-knit group of friends and family with a true passion for audio and engineering, MSB Technology designs its products with tight integration between electrical, mechanical, and customer needs to provide the very best product on the market. To learn more, visit http://www.msbtechnology.com 
About Torus Power
Toroidal Isolation transformers by Torus Power are the world's finest clean power source for audio, video, and control systems. Dramatically increasing performance levels of connected AV components from video displays to amplifiers and powered speakers, Torus Power products utilize Plitron Manufacturing's patented NBT technologies and medical-grade Toroidal Isolation transformers to eliminate virtually all power-line noise artifacts and protect equipment from potentially damaging AC power line events, while increasing system reliability and extending product life.  Torus Power products deliver higher levels of instantaneous current which ensures that dynamic components and high performance systems are never compromised, nor starved for power.
Built to rigorous specifications under Plitron Manufacturing's ISO 9001 quality control system in Toronto, Canada, Torus Power's Toroidal Isolation transformers—the heart of the Torus Power product line—utilize similar technologies as those found in leading AV amplifiers as well as in industrial, medical, broadcast, telecommunications, IT, power conditioning, and energy management applications. For additional information visit www.toruspower.com and follow Torus Power on Twitter and Facebook.
Media Contact
Katye (McGregor) Bennett
KMB Communications, Inc.
(425) 328-8640
katye@kmbcomm.com
@KMB_Comm
www.kmbcomm.com
Article Headline:

MSB Technology installs a wall-mounted isolation transformer in its stylish new demo facility in Antwerp, Belgium, enhancing the performance of the high-end reference audio products

Article Description:

MSB Technology installs a wall-mounted isolation transformer in its stylish new demo facility in Antwerp, Belgium, enhancing the performance of the high-end reference audio products

Published Date: May 3, 2017

Modified Date: May 3, 2017

Image Source: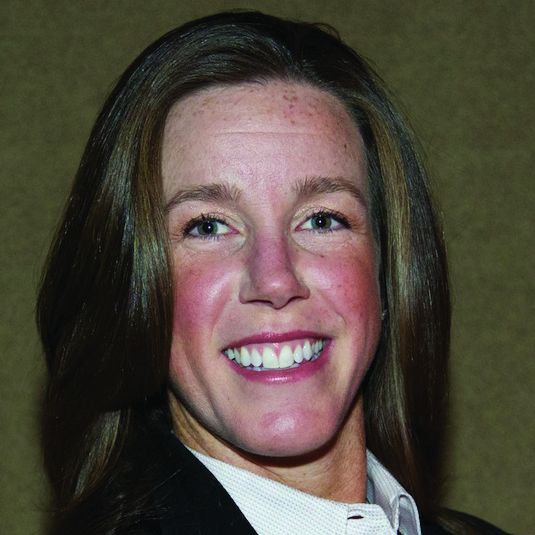 Image URL: https://www.toruspower.com/wp-content/uploads/2017/05/Katye_McGregor_Bennett-1.jpg
Image Width: 535
Image Height: 535
Logo URL: https://www.toruspower.com/wp-content/uploads/2017/05/KMB_Color-logo_180x150_FB.png
Logo Width: 180
Logo Height: 150