DeVance Electronic Lifestyle's new showroom is not only filled with incredible experiential environments, it's designed to nurture new and repeat business.
When it comes to showrooms, you may have heard many an audio-video integration firm refer to theirs as a 'design' or 'experience' center. When Matt and Dana DeVance set out to build a new showroom and offices that were twice the size of their previous digs, they were determined that the space would be something more than demo rooms or a mecca for great design. Matt's vision was to build a showroom that transcends temporary physical experiences to build lasting relationships and further entrench this innovative integration firm into the community of Carrollton, Texas, about 20 minutes north of Dallas.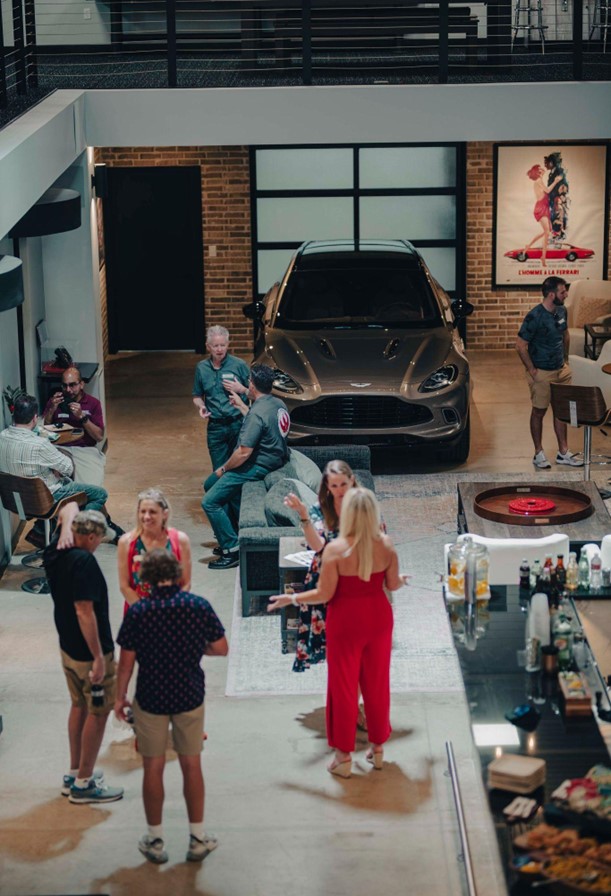 The previous DeVance showroom was just under 4,000 square feet with a very small room for demonstrating two-channel music systems and an open space where they could show select TVs. This square footage also included the warehouse and office spaces.
"Let's just say the previous place was not 'all-encompassing'. A friend was building a new structure, and we had the opportunity to buy space in the building that would exceed 10,000 square feet. It was two stories with a long shell of open space with four walls and a ceiling, so we were only limited by our imagination," says Matt.
Cementing the decision, Matt added, was that every time the company has moved—and they've moved three or four times—they doubled the amount of business they were doing. And the plan worked. "We seized the opportunity, and now we are on track for doubling our business this year over last!"
Part of that success is attributable to Matt and Dana's goals to make the showroom their main marketing tool. "People walking into other showrooms might see a wall of TVs, speakers…typical AV store type stuff," says Matt. "We wanted it to feel a New York loft—warm and cozy—but also open and designed to host events. It's really like nothing we've ever done or seen before. The showroom gets people in the door and allows builders and designers to see that we know what we are doing…and clients love the space."
Not only does DeVance host events here, but he allows others to rent out the space for their own events. For example, with his close ties to the auto community, Matt partnered with a local Aston Martin dealership to do a test drive event of the new Aston Martin DBX707 700-horsepower SUV. At the time there were only two in the country to demo.
They set up 30-minute test-drive slots by invitation. When potential clients would show up for their specific drive time and await their turn, they'd get a casual tour of the showroom. Thanks to Matt's foresight, there is a garage door inside the showroom, so the DBX707 pulled right into the showroom for a very cohesive and high-end event—a brilliant stroke of comarketing that put luxury clients directly into the DeVance showroom.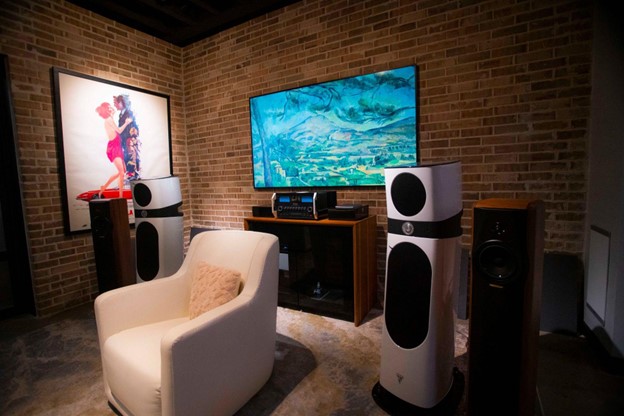 "My friend and the Director of Marketing at the local Aston Martin mentioned during the event that our showroom was not an experience center, but a relationship center, and that really resonated with me.
That's exactly what we want it to be. This is not about the hard sell, it's about showing what we can do and how life-changing this technology can be and creating partners not customers," says Matt.
The architecture of the showroom is unique, with an LED-lit "tunnel" going from reception to the main area, which includes a striking floating staircase and a bar in the center. Aside from the design, it's the systems inside that are the real stars of the show. DeVance is a McIntosh Labs Platinum Dealer and Naim electronics and Focal loudspeaker dealer, so there is plenty of high-end audio to be heard. When it comes to TVs, there is a very artistic TV room that features what looks like a wall of frames in an art gallery and includes Sony and Samsung models of all sizes on the wall. The entire showroom is controlled by either Savant or Crestron.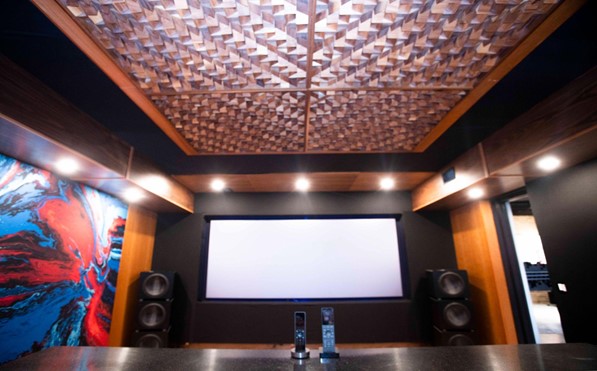 In building out the space, it was also important for the team to carefully consider the power that feeds and protects all this expensive and important equipment. "We had to look at power from the perspective of what is going to be the most important thing to do now and what will be possible in the future," says Matt. "I have always respected what Torus Power brings to market. They provide the right kind of clean, reliable power to systems that makes a difference in performance. I started talking to the company's president, Kevin Main, and his team, who steered me toward massive Torus Power All-In-One panels—one is for the theater and all the electronics and the other is for all the other products we have in the showroom."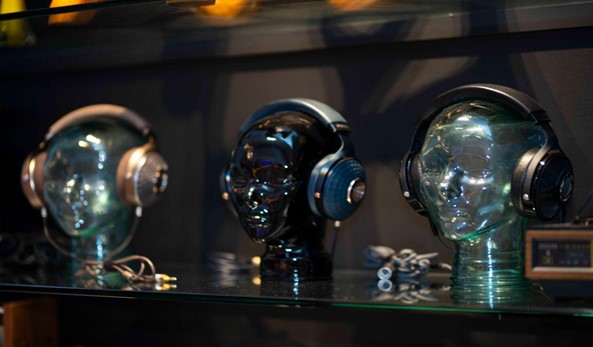 Matt and his team installed the Torus Power All-In-One panels using clear Plexiglas so they could show them to clients. "We wanted them to know that this is how you start, with a solid power foundation, and everything goes from there."
Great design, incredible gear, and flawless execution all contributed to the success of this one-of-a-kind environment. In the end, though, it's the relationships that are formed at the DeVance showroom that really keep the company growing and thriving. The company is in fact the largest it has ever been with 20 employees and the hopes of growing to 25 in the near future. In an unexpected twist, it's the showroom itself that is helping the company meet that goal.
"Speaking of relationships, we had no idea that this showroom would also start to attract new employees. People love working here and they talk about it. People see that and new talent is reaching out to join our team," says Matt. "We are so proud of this showroom and feel that we are doing exactly what we are supposed to be doing right now, and that gives us great joy."