A gorgeous Cliffside estate in Los Cabos, Baja, California, is fortified with wall-mounted Torus Power isolation transformer to eliminate electrical vulnerabilities
Storm season has arrived, and electronic systems contractors and integrators know all too well what this can mean to unprotected AV systems and home electronics. A power spike, dip, peak, or surge can do damage to expensive gear, with often fatal consequences.
Orange County, California-based system designer Fulkra was the original low-voltage contractor when the home was built. So it was only natural that it be the one to help reconstruct the home years later. Even though the home was reinforced with hurricane shutters, no area was left untouched, save for the home's innermost sanctums—including the home theater—and some of the structured wiring. All of the home's other displays, speakers, and electronics were shorted or damaged by water. It was a rebuild of epic proportion.
Odile slammed onto shore in September 2014, with wind speeds exceeding 125mph. For three days, the cyclone wrought unprecedented havoc to the Mexican peninsula, leaving several municipalities in a state of emergency with 164 shelters to accommodate more than 30,000 displaced residents and tourists.
"We've found there is nothing like a Torus Power isolation transformer on the market from any other manufacturer." – Martin Seelos, Fulkra
When it came time to rebuild, Fulkra had three top priorities. First, they wanted to take power protection to the next level. Second, they wanted to use far more effective hurricane shutters to address key vulnerabilities and ensure that if tragedy were to strike twice, the home would be an impenetrable fortress through which no rain or damaging power shall pass. Finally, the system was already five years old, so it was in need of upgrading. "In our industry technology changes fast. After five years, the home badly needed a major upgrade, which was very important," says Nathan Flowers, marketing manager at Fulkra. "We were not just there to clean up the mess. We were there to make the system better than before."
The first order of business was to address the home's vulnerability. New category-five hurricane shutters were installed and serve to protect the home during not only extreme weather events, but also any time the homeowners are away or are concerned about safety or security.
For power, Fulkra turned to isolation transformer experts Torus Power, who recommended its WM 90 BAL AVR2 TVSS Wall Mount Power Isolation Transformer to automatically regulate voltage and offer series mode surge suppression. The Torus Power unit not only provides a more stable power foundation, its transformer actually isolates connected equipment from the home's incoming power supply to prevent damage from a sudden spike—like those that occurred during Hurricane Odile.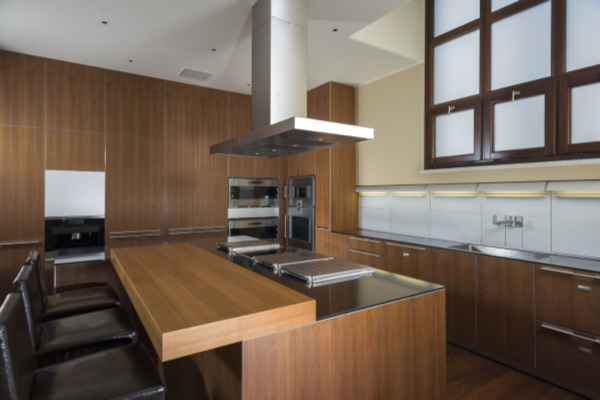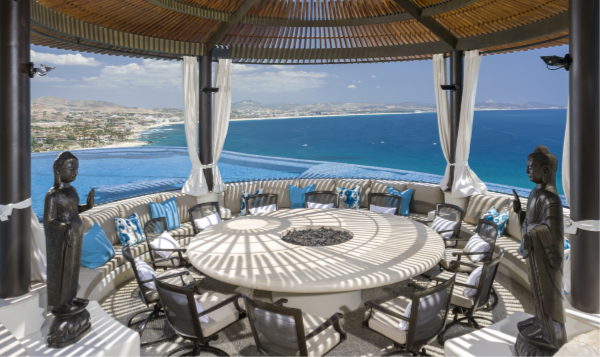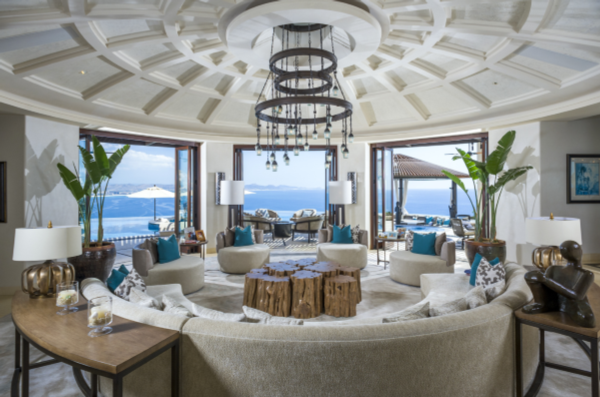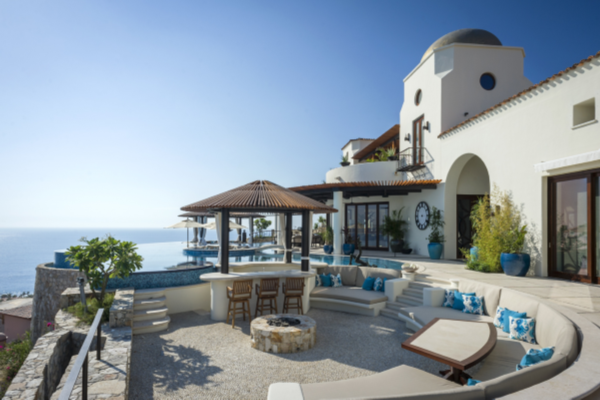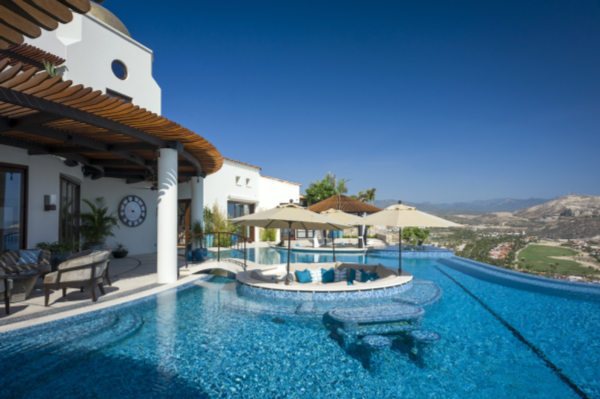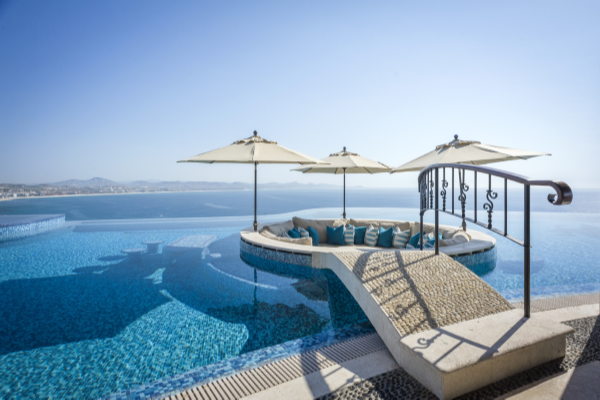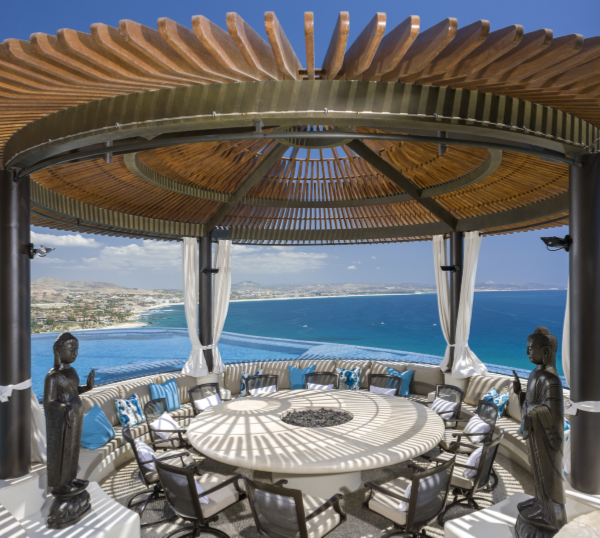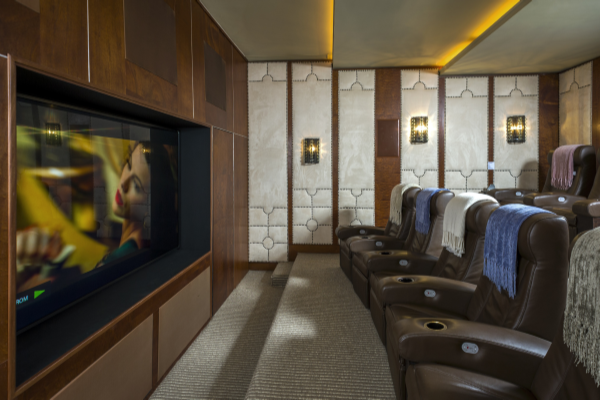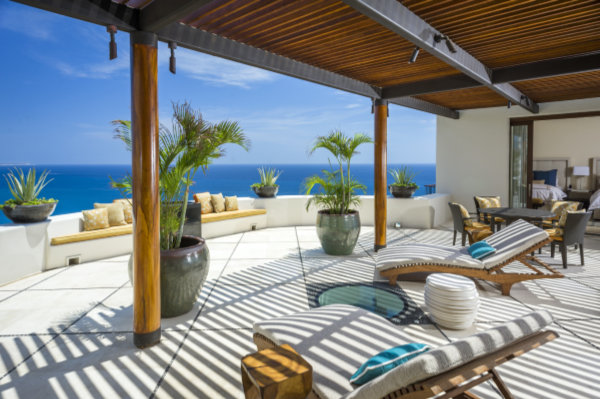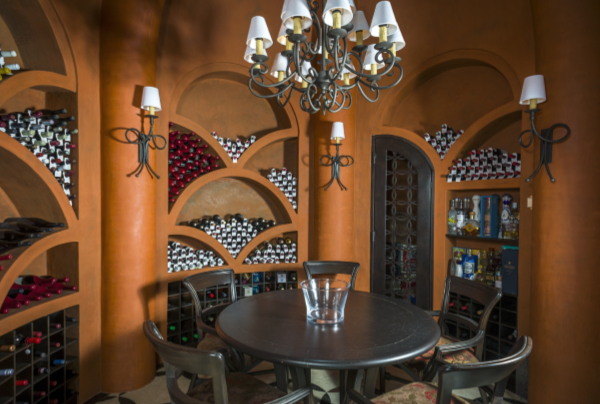 "When doing the load calculations, we required 90amp 5 circuit 20amp feeds that were conditioned and voltage stabilized to produce a perfect 120V output, and the unit had to be wall mounted to accommodate limited rack space," say Martin Seelos, co-owner of Fulkra. Torus Power delivered. "We've found there is nothing like a Torus Power isolation transformer on the market from any other manufacturer."
The Torus Power WM 90 BAL AVR2 TVSS isolation transformer delivers clean, balanced power to help improve the performance of connected equipment throughout the house, including the power-hungry 2000-watt Crown amplifiers that feed the Sonance speakers throughout the home and around the property. Adding to the outdoor entertainment experience, a 60-inch outdoor SunBrite TV pops out from behind an adjoining cliff via a custom lift so that views remain unspoiled when the entertainment system is turned off, allowing the property to easily achieve its purpose of being a true party palace.
Fulkra worked closely in collaboration with Arthur Kelm, CEO of Ground One AV Inc., a consulting firm that addresses the specific power and grounding requirements of professional recording facilities and high end home installations. Kelm helped Fulkra calibrate the system to an exact 120.0 volt output with perfect sinewave and below typical noise. Fulkra was heavily involved at every level in perfecting the system to exacting standards.
To make sure the installation was completed seamlessly and efficiently at this remote location, Fulkra relied on D-Tools System Integration software to nail-down the details before they began the installation, a process they have honed into a well-oiled machine over the past 12 years since they began using the software. "D-Tools allows us to build assemblies and add accessories to parts," says Seelos. "For example we have a single line item in a proposal for a data plate. But within this single line item there are a multitude of other items that make up all the parts necessary to complete this task, like Cat6 cable, wall plate, inserts, labor, and RJ45. We've been developing our database since we started using the software. Anytime we forgot a part on a job we would add it to a parent item so it was never again forgotten." The ability to refine the D-Tools platform as you go was a definite advantage in making sure that everything Fulkra need was onsite in Baja and ready to be installed.
Electronic Systems Contractor: Fulkra
Interior Designer: Sandra Espinet, Los Angeles
Photographer: Rigoberto Moreno, Mexico
Equipment used (alphabetical order): D-Tools System Integrator Software; Access Networks/ Ruckus Networking System; Savant, Axis 5-Megapixel Cameras; Basalte Eve On-Wall iPad Docks; Crown Amplifiers; Lutron HomeWorks Lighting System; Planar Theater Display, Samsung LCD TVs, SunBrite Outdoor TV; Sonance Outdoor Speakers; Torus Power Wall Mount Isolation Transformer
Reference: http://www.architecturaldigest.com/gallery/los-cabos-mexico-villa-for-sale#1