Luca Pretolesi and Studio DMI –
As seen in the January 2019 issue of Mix magazine – Luca Pretolesi, one of the most talented producers/engineers in all of dance music, has created quite a space for himself at Studio DMI (Study of Digital Music Innovation) in Las Vegas. Its where his collaborations begin with the likes of Diplo/Major Lazer, DVBBS, Borgeous, Garteh Emery, Jason Derulo, Flo Rida, Nicki Minaj, Snoop Dogg, 2 Chainz and David Guetta, to name just a few.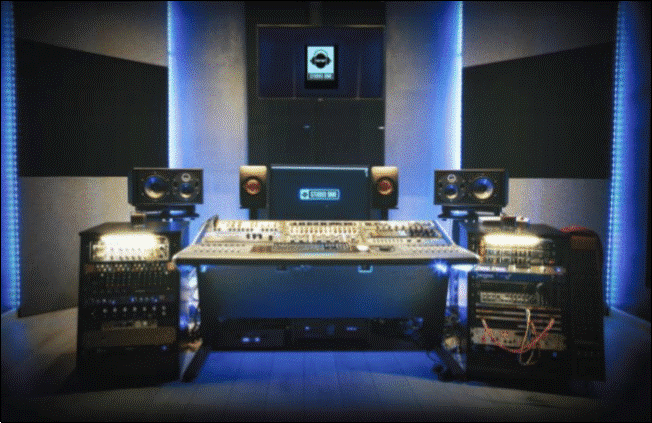 He has garnered two Grammy nominations – for his work on Snoop Lion's Reincarnated, and Steve Aoki's Wonderland – and his is currently Latin Grammy-nominated for his mastering work on J Balvin's and Willy William's "Mi Gente."
The analog/digital hybrid studio has been treated with GIK Acoustics 244 GBass Traps, Monster Bass Traps with Scatter Plates, QRD Diffusors and Soffit Bass Traps and is centered around a Maselec MTC-1 mastering console anchored-literally and figuratively-by a Torus Power AVR Isolation transformer.
Because of the mixture of 1980's gear, new hardware, and a bunch of plug-ins, power ends un being the glue, the secret sauce, according to Pretolesi. "especially for drums and transient response," he says, "it's important to have very clean and linear power. Building this console with Torus Power, for us, was very important. You wouldn't buy a fast performance car and use cheap gas."
Pro Audio LA recommended the Torus Power AVR (Automatic Voltage Regulation) specifically for protection against voltage sags, brownouts, and surges-all too familiar in Vegas-and for delivering a steady, consistent stream of clean power. "Part of my job is mixing, but it's also to be able do so with the same sound, the same result, which I can only do by using exactly the same gear," he explains. "We do about 200 to 300 songs a year, so we need to have a system that is recallable. Having stable power allows me to have the same transient response and same (low) noise floor. When I recall a big mix, I don't want to have a sound that fluctuates several times. Again, a linear response from the power is very, very important.
"In dance music, in breakdowns, on parts of music where we don' have drums, we're bringing in a lot of information, like reverb," he adds. "But if I use a lot of analog gear fed by bad power, it's a big risk to bring noise into the mix. Building a studio means integrating and understanding the relationship between all kinds of different components. From the power side, from the audio side, from the acoustics, from the placement, from the sweet spot. Each part of this makes a really good studio and really recordings."