New Digs and a New Face: We are feeling at home in our new office in Oakville and now, with the addition of Jennafer Milligan as our full-time Accounting/Office Manager/Customer Service person, we are better equipped than ever to provide world-class service and support to our customers, dealers and distributors.
New 2016 Catalog: We are thrilled to announce that our new product catalog is uploaded and ready to go. Get it here: goo.gl/hM6apD
White Paper: This month's featured white paper covers the fundamentals of automatic voltage regulation.  Why is automatic voltage regulation so important? And how do Torus Power products achieve automatic voltage regulation differently than other components on the market?
Get to the heart of automatic voltage regulation. Read our latest white paper and find out:
Why automatic voltage regulation is critical when designing and installing luxury audiovisual and control systems
 The four ways to regulate utility voltage
 Why only one method of automatic voltage regulation provides both power protection and superior performance on a consistent basis, regardless of the quality of the electrical grid.
Learn more about the benefits of our AVR series of Toroidal Isolation transformers and please feel free to share your field experiences dealing with automatic voltage regulation with us.
www.toruspower.com/plain-white-papers/the-fundamentals-of-automatic-voltage-regulation
Featured System: Our featured system this month is a beauty. How about a Dolby Atmos system configured 7.4.9? That's 20 speakers in total: 7 at ear level, 4 subwoofers and 9 speakers mounted in the ceiling.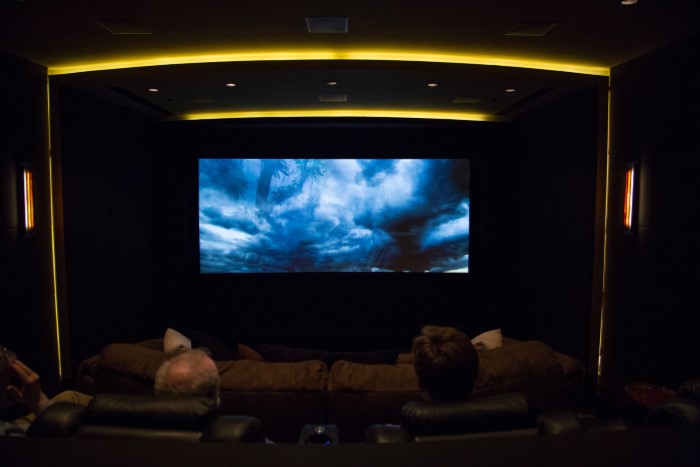 See and read all about this project by long-time Torus Power dealer, Erskine Group, here:
www.toruspower.com/blog/properly-powering-a-7-4-9-channel-20-speaker-dolby-atmos-upgrade
CEDIA Expo 2016: Planning to visit CEDIA Expo in Dallas this September? Be sure to visit Torus Power in booth #1305. We're ramping up for the show and looking forward to seeing old industry friends and meeting new ones!
Be sure to follow us on Twitter, "like" us on Facebook and please let us know about your latest Torus Power projects!