Every day at Torus Power we are both pleased and humbled to receive words of praise from our customers, dealers, reps, and supporters.
Whether it comes via social media, email, or a phone call, the message is similar: Our isolation transformers can elevate any audio/video system to the next level of performance.
And it's not just our customers and dealers who experience the difference Toroidal Isolation makes.
Over the years, we've been very fortunate that industry pros and esteemed AV journalists have been forthright in their praise of Torus Power products, as well.
Most recently, Jim Clements, co-editor in chief of SECRETS of Home Theater and High Fidelity, wrote a glowing review of our Torus Power AVR 20.
His last paragraph says it best:
The Torus Power AVR 20 will take any system up a notch or two. If you have a system that is good, great or even excellent, running your equipment through the AVR 20 will take your system to the next level. As an example, the street price of my system is around $30,000. This is not modest but in my view is at the point of diminishing returns. The AVR 20 let my system rise up and be competitive with systems costing as much as $75,000 – $100,000. This was an astonishing level of improvement for what is a relatively small investment. Add that the Torus Power AVR 20 provides on-going protection of your equipment and you have a most highly recommended component!
Want more? You can read the entire review here: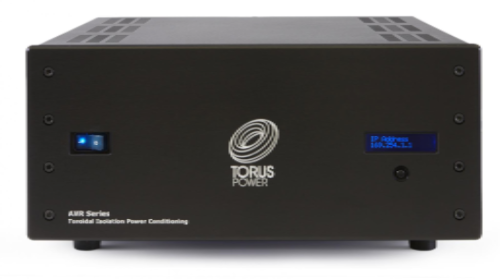 There's another layer to this story, too: Shortly before his review published, Mr. Clements contacted us to buy the AVR 20 unit he tested. Powerful testimony indeed!
We Thank You for Your Support This Year
As winter approaches and 2017 draws to a close, we are thankful for the many opportunities we have received, the kind words, and the support. We are privileged to be of service to all our customers, old and new.
On the topic of testimonials, we will leave you with this quote from "CW", a customer in England who has an AVR 16 UK in his country home and a TOT AVR UK in his flat in the city.
I was actually stunned when I tried my headphones…speechless for a minute, just could not believe the difference.
We'd love to hear your impressions and your success stories, too. Reach out to us any time at sales@toruspower.com.