Virtual System 1: Rockport Technologies, Ayre Acoustics, Aurender, Hegel, Calyx, Torus Power, Nordost.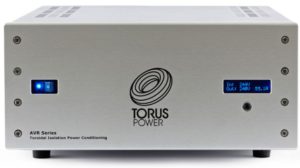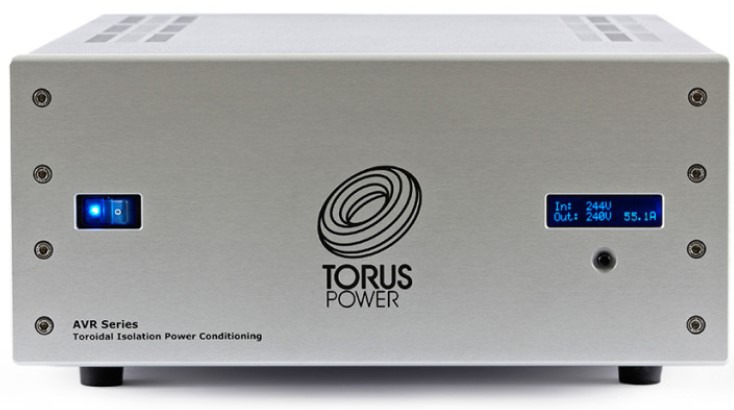 Some of the best systems at CES are those not assembled — they're virtual systems. In other words, combinations of components that I've created based on the hottest products at CES. Although the sound of these setups is purely speculation, the quality of components is not. This is one I think would be a knockout. System 1 price: $73,045.
Rockport Atria – This expensive system is an aspiration for the well-to-do but educated and shrewd-buying audiophile. The Rockport Atria loudspeakers ($21,500/pr.) have all the latest technology from the mind of company founder Andy Payor: carbon-fiber-sandwich midrange and woofer, beryllium tweeter, and constrained-layer-damped enclosure, all hand-tuned by the man himself.
Ayre VX-5 – I'd power the Atrias with the rock-solid Ayre Acoustics AX-5 power amp (est. $8000). Its robust 300Wpc into 4 ohms should control the Atrias' deep-diving woofers quite ably, and the silken no-negative-feedback highs should mate well with the Be tweeters Rockport uses — drivers that will surely expose any upper-end harshness.
Aurender W20 – The $15,000 Aurender W20 is quite expensive considering the other products in this system, but then note that the W20 is an all-out assault on source-componentry perfection. To see the internals in this baby is something to behold. And if the sound quality of the company's older S10 ($6995) is any indication, this super-version should be all you could ever want in a modern digital source.
Calyx Audio Femto – The Calyx Femto DAC is gaining traction in the marketplace, and it's so good that you just can't afford to ignore it as an option when building a SOTA system. And since we splurged on the Aurender, buying a $6850 DAC is wise. Call the Aurender/Calyx pairing "the South Korean connection" — a great source combo for the most ambitious audio systems.
Hegel P20 – No doubt, the Hegel P20 preamplifier should control this system. Think that $2500 for a component in this setup is absurdly underpriced? Think again. Hegel is making a name for itself by delivering sound quality that is quite a bit more refined than what anyone expects for the prices they are charging. The inherently natural sound of the Hegel gear should mate well with the Ayre's, and should not at all compromise the sound of the ultra-revealing Rockports. Just trust me on this and go with it.
Torus Power AVR 15 – I'd power the system with a Torus Power AVR 15 Plus ($4195) power transformer to get the most out of the ultra-neutral Ayre/Hegel pairing, and to protect my substantial investment from power-related disaster.
I'd tie this system together with Nordost Norse Tyr Series 2 cabling for their ultra-revealing nature and quickness of bass. Nordost is a surefire bet — get the latest from them and you'll be all set (est. $15,000 for all the wires).
Nordost Norse Tyr Series 2 – How would it sound? I suspect that, in all but the largest rooms, this system would be deeply powerful and extended at the frequency extremes. It would have a crystal-clear midrange and punchy bass, and it would walk a fine line between refinement and warm musicality. This system will last a lifetime because these companies make super-quality gear. And sonically it would kill some of the half-million-dollar disasters you see out there — basically the best for the cost of simply great.
Jeff Fritz Editor-in-Chief, The SoundStage! Network